We are back open for dinner Thursday, Friday & Saturday and Sunday lunch.
We have reopened our sister restaurant The Pig's Ear on 4 Nassau Street wwwthepigsear.ie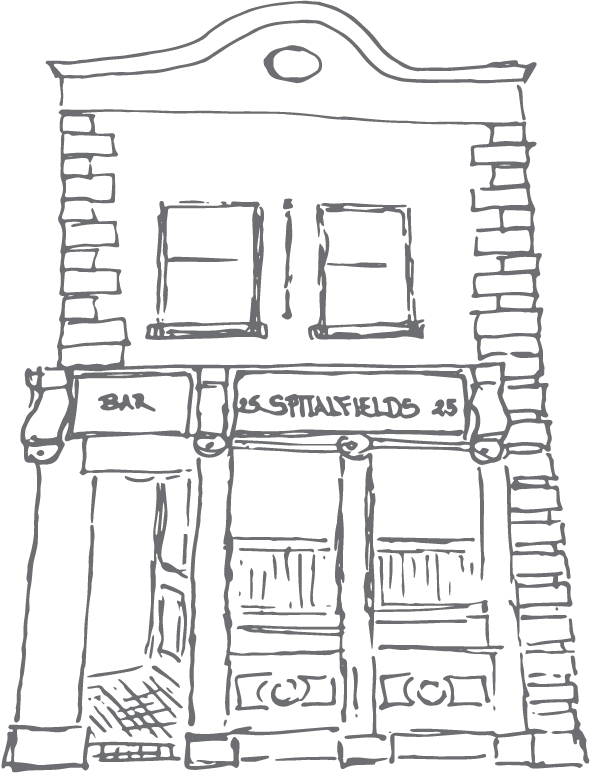 Spitalfields Pub and Restaurant is located in the heart of the Liberties. We are serving traditional classical restaurant cooking in a cosy pub setting.
A pub has a responsibility; it is part of the fabric of a community; a beacon of warmth, an old friend, a birthplace of dreams and an egalitarian refuge. We take our responsibility seriously. (Fergus Henderson)